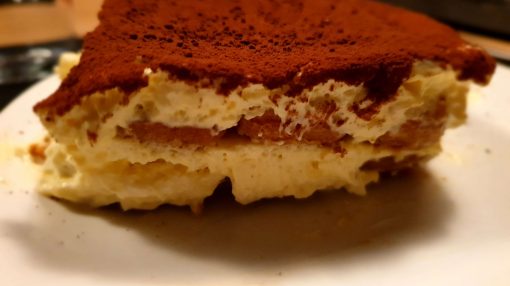 Op deze manier maak je een echte klassieke Italiaanse Tiramisu! Deze is zonder slagroom! Op basis van rauwe eieren. Als je er over in zit of dit niet riskant is; de kwaliteit van eieren is aanzienlijk goed in de bekende supermarkten. Tiramisu is lekker, simpel om te maken en smaakt nog beter als je het even laat opstijven. Er zijn veel varianten in de wereld, maar met deze variant zit je zeker goed.
Als je geen alcohol wilt gebruiken, kun je dit weglaten of vervangen door amandelextract.
Succes met de bereiding!